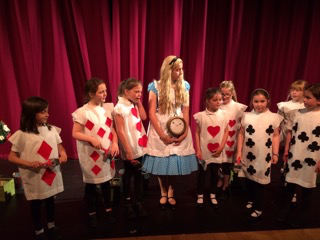 Characters Stage School is excited to be launching in Bristol with classes in Acting, Dance and Singing for all aged 7-15 every Thursday from 27th April at 4pm-6pm. Fees £166 a term.
Come along to a FREE taster Tuesday 11th April 4:30-6pm to try out the classes.
St Brendan's 6th Form College is an amazing local venue with a fully equipped theatre, dance studio and rehearsal spaces where we will meet each week, working towards workshop and full scale performances. Fees around 1/3rd lower than some other schools.
Contact us by email to reserve your place.
Information for those already booked
You can arrive from 4:20pm onwards. Please park in the main car park by the gate, or if security barrier is up you can come further up the drive and park by D or E block, and then make your way to E Block - it is a separate building, glass fronted with The Performing Arts Academy logo and Sports Union on the glass.
Parents should come back to collect their child at 6pm. If you want to wait for your child, McDonalds is just across the street opposite the college, just go straight over at the roundabout or the nearby retail park has a Subway, TK Maxx, Sports Direct, Matalan etc
Children can come straight from school in their uniform, though they might want to bring joggers and a T-shirt if they would be more comfortable, as the classes will involve movement. Please ensure they are wearing shoes that won't slip off-jazz shoes if they have them but school shoes are fine or trainers/daps.
They should bring a bottle of water and a healthy snack if possible.
If your child wishes to join after the Taster
Classes will start on Thursday 27th April and run to July 6th. (No classes at half term Thursday 1st June) from 4pm-6pm each Thursday. Fees are £166 for the term April-July
If your child is not yet booked on
We may have some last minute places - please email us asap. Please DO NOT just turn up on the day as numbers are being carefully managed. Thank you!